We are impatiently waiting for the US Stock Market to open and more importantly where the market closes to see what investor reaction will be to Friday Night's Standard & Poor's announcement that they downgraded long-term US Sovereign Debt from AAA to AA+. Most analysts agree that the recent market correction we've had over the past two weeks has probably priced the downgrade in, but the stock market is always susceptible to investor emotion.
To keep Friday's announcement in perspective, let's review that Standard & Poor's uses 12 main ratings categories. The AAA rating is the best and a D rating is the lowest. They can supplement some of these ratings with a + or – to indicate relative standing within the category, for instance you can have AA+, AA or AA-.
The AA+ rating that the US was downgraded to is the second highest rating they award. In the opinion of Standard & Poor's, we went from having an extremely strong capacity to meet our obligations to a very strong capacity. While we were downgraded, we weren't downgraded by much, and so far we've only been downgraded by one rating agency. The research update that Standard & Poor's issued on August 5, 2011 indicated that US Debt would remain on a negative outlook and US Debt could possibly be downgraded to AA within the next two years.
I've quoted the first two paragraphs of the Rationale that was issued by Standard & Poor's on Friday because these two paragraphs do a very good job of explaining the beginning of the politics that led to this ratings downgrade.
"We lowered our long-term rating on the U.S. because we believe that the prolonged controversy over raising the statutory debt ceiling and the related fiscal policy debate indicate that further near-term progress containing the growth in public spending, especially on entitlements, or on reaching an agreement on raising revenues is less likely than we previously assumed and will remain a contentious and fitful process. We also believe that the fiscal consolidation plan that Congress and the Administration agreed to this week falls short of the amount that we believe is necessary to stabilize the general government debt burden by the middle of the decade.

Our lowering of the rating was prompted by our view on the rising public debt burden and our perception of greater policymaking uncertainty, consistent with our criteria (see "Sovereign Government Rating Methodology and Assumptions," June 30, 2011, especially Paragraphs 36-41). Nevertheless, we view the U.S.federal government's other economic, external, and monetary credit attributes, which form the basis for the sovereign rating, as broadly unchanged."
My interpretation of this statement is that Standard & Poor's is stating that they feel Congress and the President will be unable to work together to make the additional spending cuts that are necessary or look at potential methods to increase revenue (taxes) and that this has a bigger bearing than other economic issues surrounding the US at this time. Compared to other leading global economies, the US has not implemented the austerity measures that were put in place by England and other debt-stricken countries in Europe.
In the Presidential address on July 25, 2011, President Obama called for a balanced approach to work toward addressing our fiscal situation. This balanced approached was to be spending cuts coordinated with increased tax revenue by eliminating or revising certain tax deductions. The debt bill signed into law on August 2, 2011 included an initial provision to cut spending and a Congressional committee to find other cuts to be recommended later this year, but did not address any type of revenues.
Standard & Poor's is reacting to the bill that was signed into law and the process that leads to it and believes that Congress will not be able to honor the commitment laid out within the bill. They also feel that Congress will be unable to have a meaningful and productive debate on proposals that would either reduce spending appropriately or deal with revisions to the tax code that would lead to an increase in tax revenues.
How does all of this relate to you? At this point we're not certain. Since only one rating agency has currently downgraded long-term US Sovereign Debt it may not have the impact that was feared if a debt agreement had not been reached by August 2. If multiple ratings agencies had downgraded US Debt, we would have a clearer path in expecting what could happen. There will probably be some additional short-term volatility in the stock market. We may see some small to modest increase in interest rates. We may even see some back and forth between the ratings agencies on why one is downgrading US Debt, while one has affirmed the AAA rating.
The Federal Reserve Board will be meeting on Tuesday, and the minutes from that meeting will be closely watched to see what action the Federal Reserve may be taking to address the slowing economic data we've seen over the past few weeks and has helped fuel the recent sell off.
It will be important to resist the urge to make sudden changes to your investment strategy based on these recent events. We have investment policy statements in place to provide the direction and discipline to keep our investments focused on their long-term objectives. Over the coming months, we'll hopefully see that Congress has realized they need to set aside their political ideology and come together to find common sense solutions to stimulate the economy and address the Federal Deficit. One step you can take is to make sure your voice is heard. Either call or send letters to your elected officials to express where you stand during this inflection point.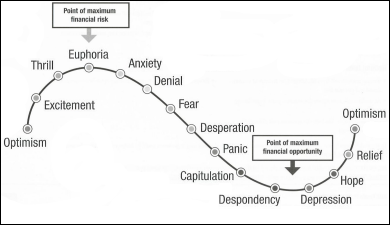 Remember that when all else fails and you're feeling skittish about the market, pick up the phone and call your advisor. I'm here to help you reach the financial success you're working and saving toward. I'm here to discuss the anxiety you fear and help you work through the cycle of market emotions. I'll be glad to talk with you until you feel comfortable about the strategies and methods that are in place to help you reach your goals.